Please send me email by mail-form ,After entering the required information.
After receiving your email-from、We will reply email about booking.Then the booking.is completed.
Please note that the booking does not just send an mail-form complete.
The reply will take longest 24 hours.
In The case tkat No Rooms Available ,we will pass up your Request.
| | |
| --- | --- |
| Linnk to [Mail Form for Booking] | |
Sample Input for Mail-Form
Step 1
input item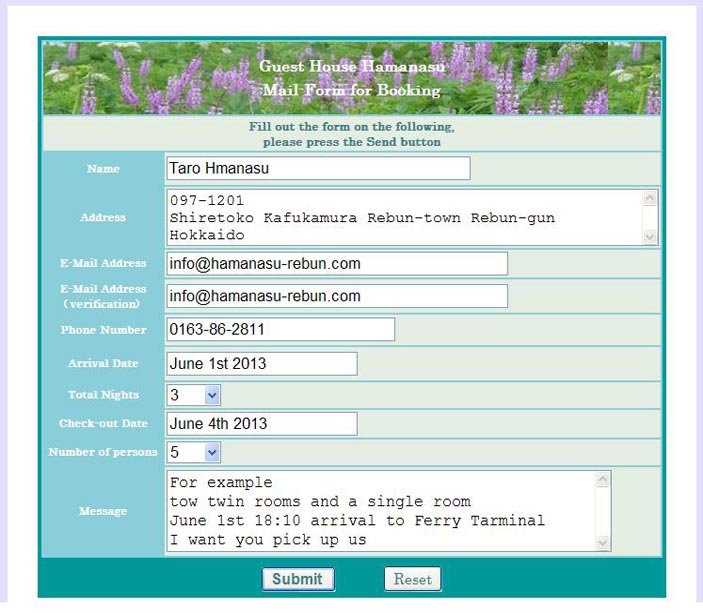 Step 2
clilck [Submit]

Step 3.
Check Item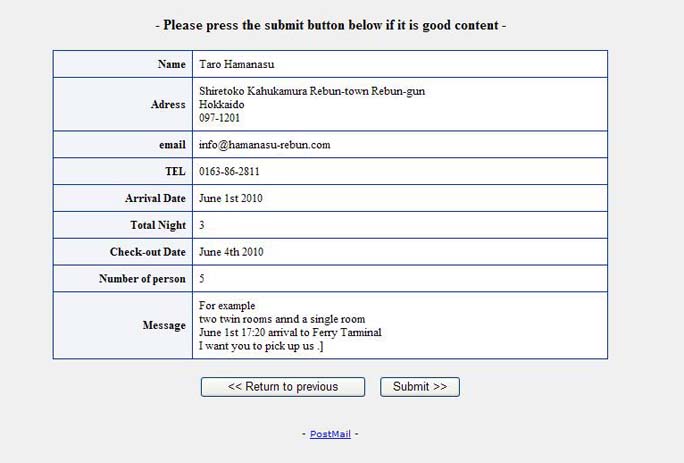 Step 4
clilck [Submit]
| | |
| --- | --- |
| Linnk to [Mail Form for Booking] | |